If you need to remove a request for any reason -- maybe you requested the store on accident, maybe your schedule changed, maybe you ran into car trouble -- you can do that like this:
1. Find the request in your Requested list.
In the example below, I requested a store for Kicking Horse, but I want to remove it.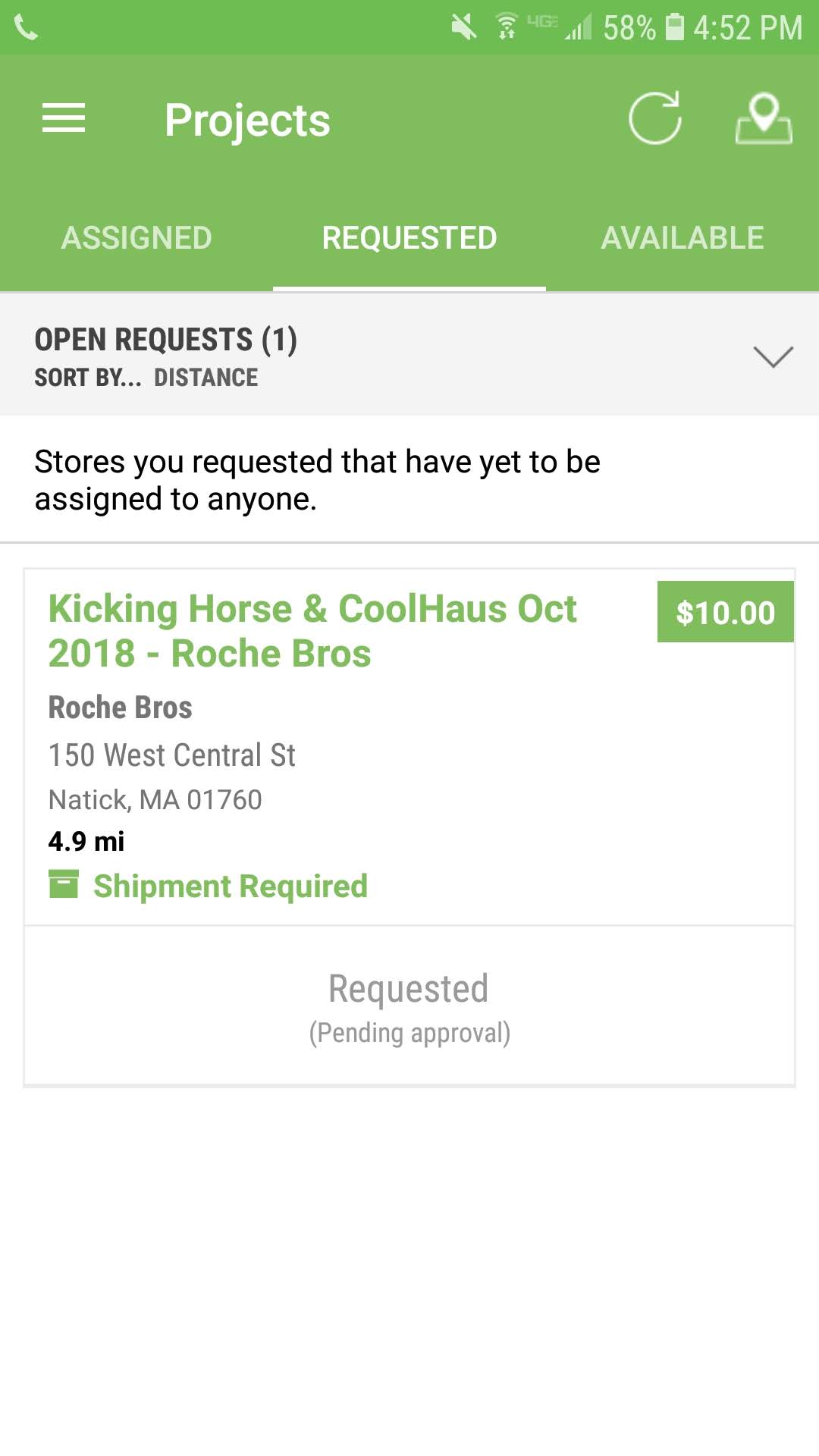 2. Tap anywhere on the project to show the details and tap the Remove Request button
If you don't see the Remove Request button, scroll down. Depending on your screen size and your settings, it may require a scroll.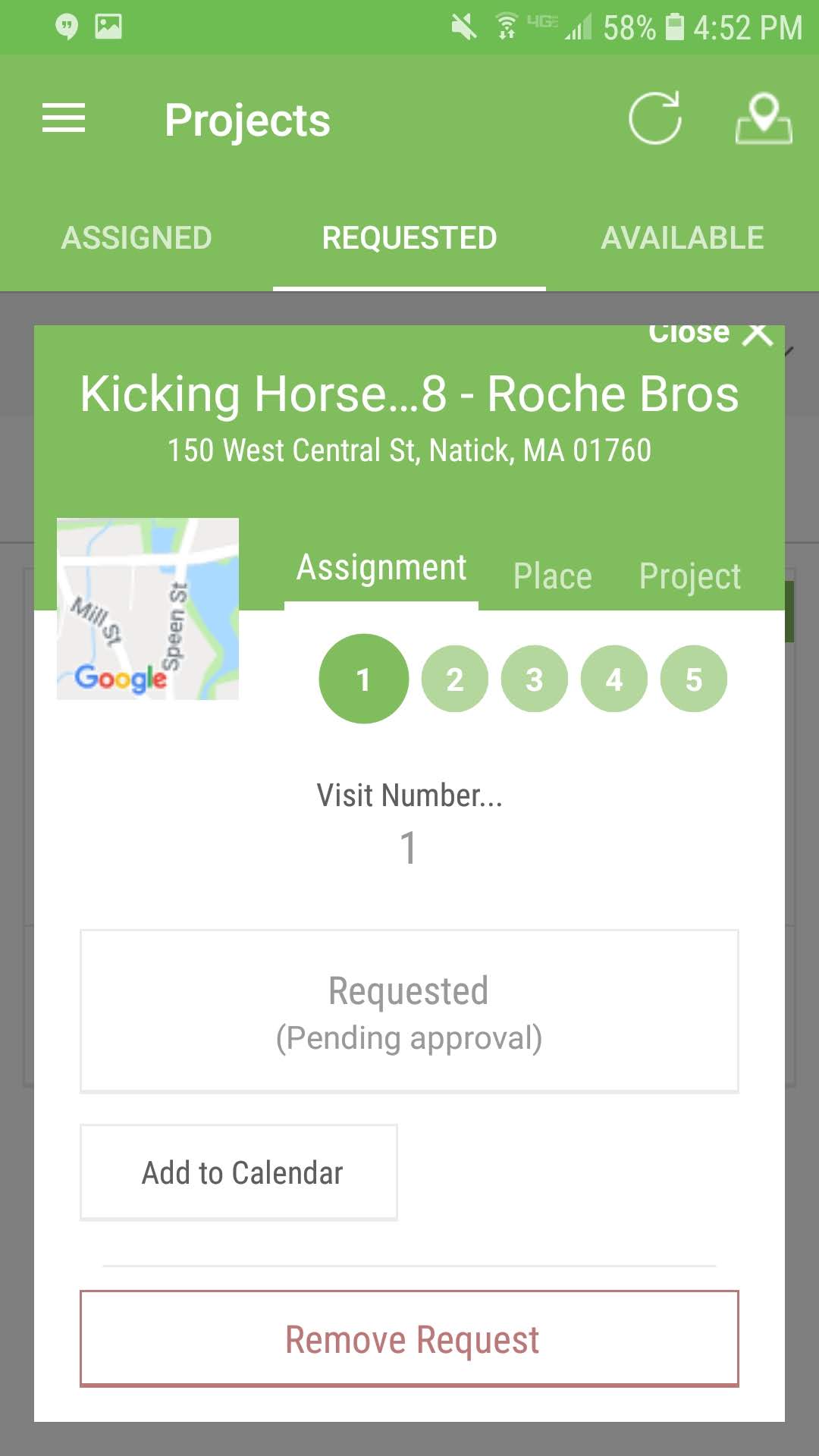 3. Confirm on the popup
Make sure you choose No if you don't want to remove the request!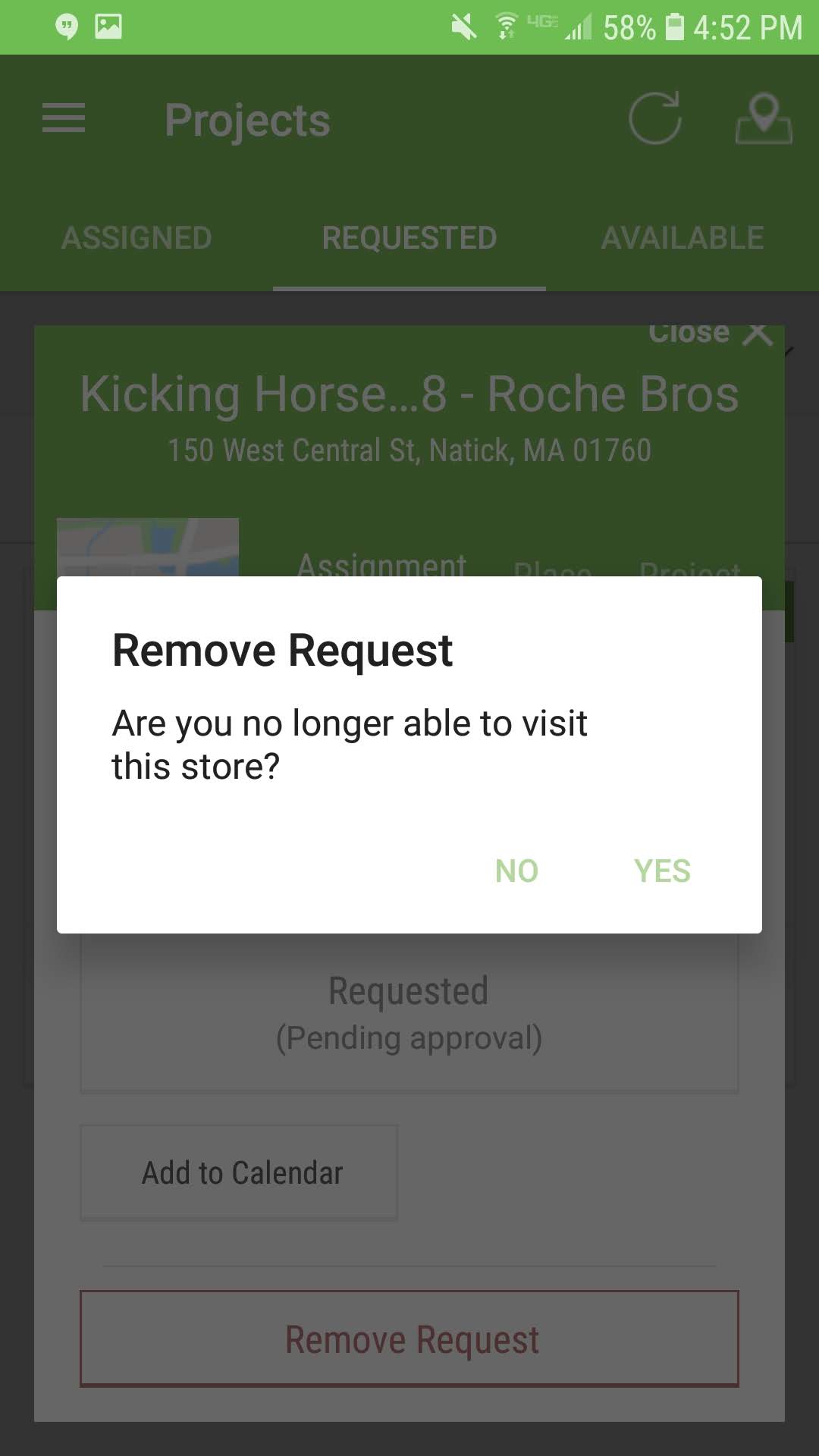 4. You'll see a confirmation at the top of the screen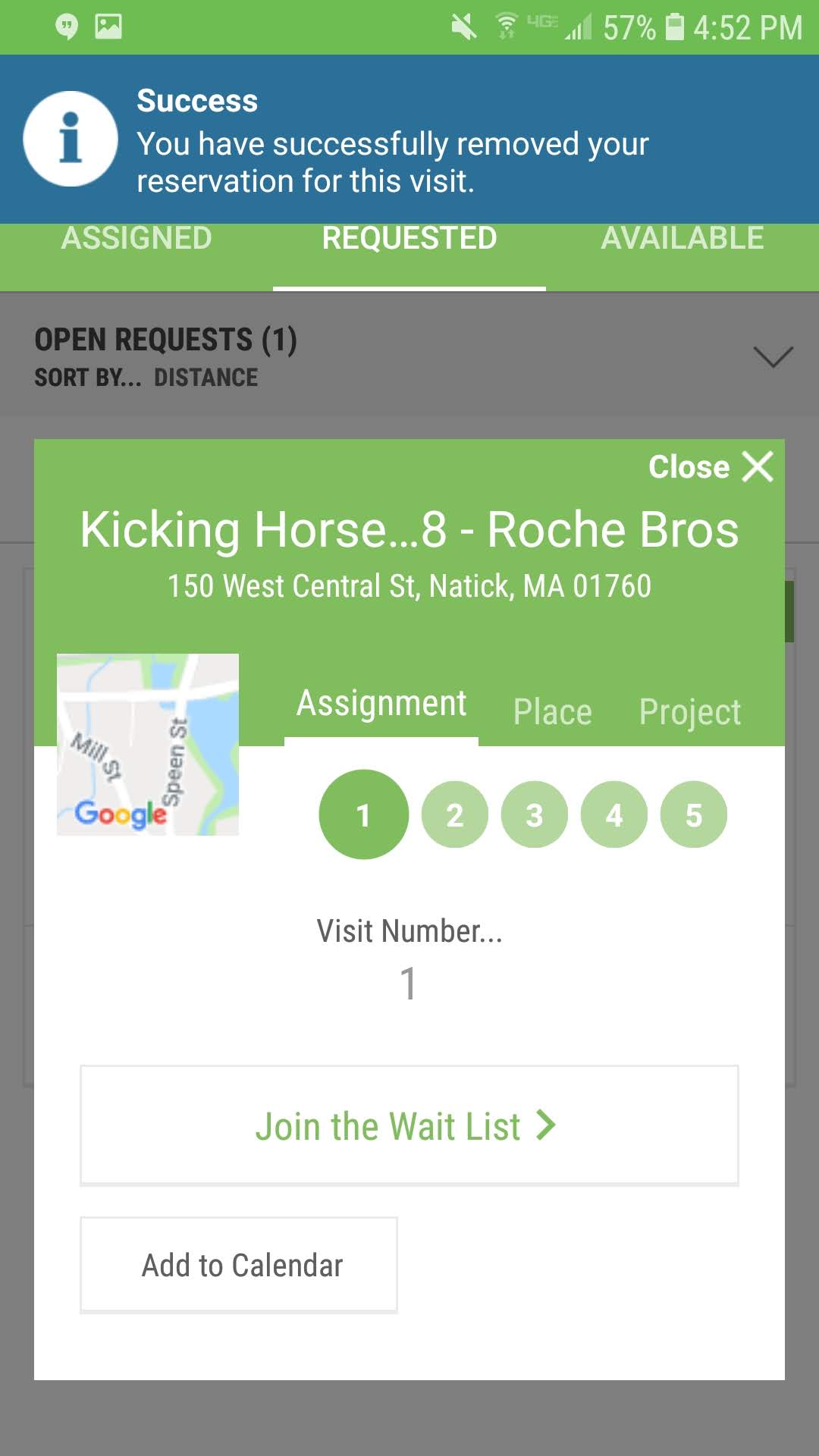 5. Refresh the Requested list and you'll see that the requested project / store is no longer there.
In my example, I only had one project with a request. You may have more. If you need to remove other requests, simply repeat the process.