All Survey.com reps can access their account on the web. Go to app.survey.com and login with the same credentials you use to login to the app.
The web version lets you do many of the things you can do with the app. You can:
Request payments
Update your profile information
View message history
View store visit history (less detailed than in the app)
Request a password reset
View and download project docs (the attachments from your assignments)
Why Would You Want to Access Your Account on the Web?
The main benefit of using the web version is accessing docs for your assignments. You can much more easily view your projects' Letter of Authorization (LOAs), sell sheets, instructions, and so on. You'll be able to view these docs in full resolution and on a larger screen, letting you be better prepared for your visits.
For many people, it's much easier to print from their computer than from their phone. Your project docs can be downloaded and printed.
You can also view and export your complete payment and visit history.
What Can't You Do From the Web?
At this time, you can't view available assignments, claim or request store visits, or otherwise manage your schedule. You can view messages, but can't send them. You can't update visits that require additional information. And your views into payment and visit history is pretty limited.
That said, if there is demand for any of the above, we would consider adding some or all of those features.
What If I Don't Have a Computer?
Many reps access their account online at the library or other places where they can get on a computer. You can also login on a mobile browser, which can make it easier to download files that need to be printed.
What Does it Look Like?
Login at app.survey.com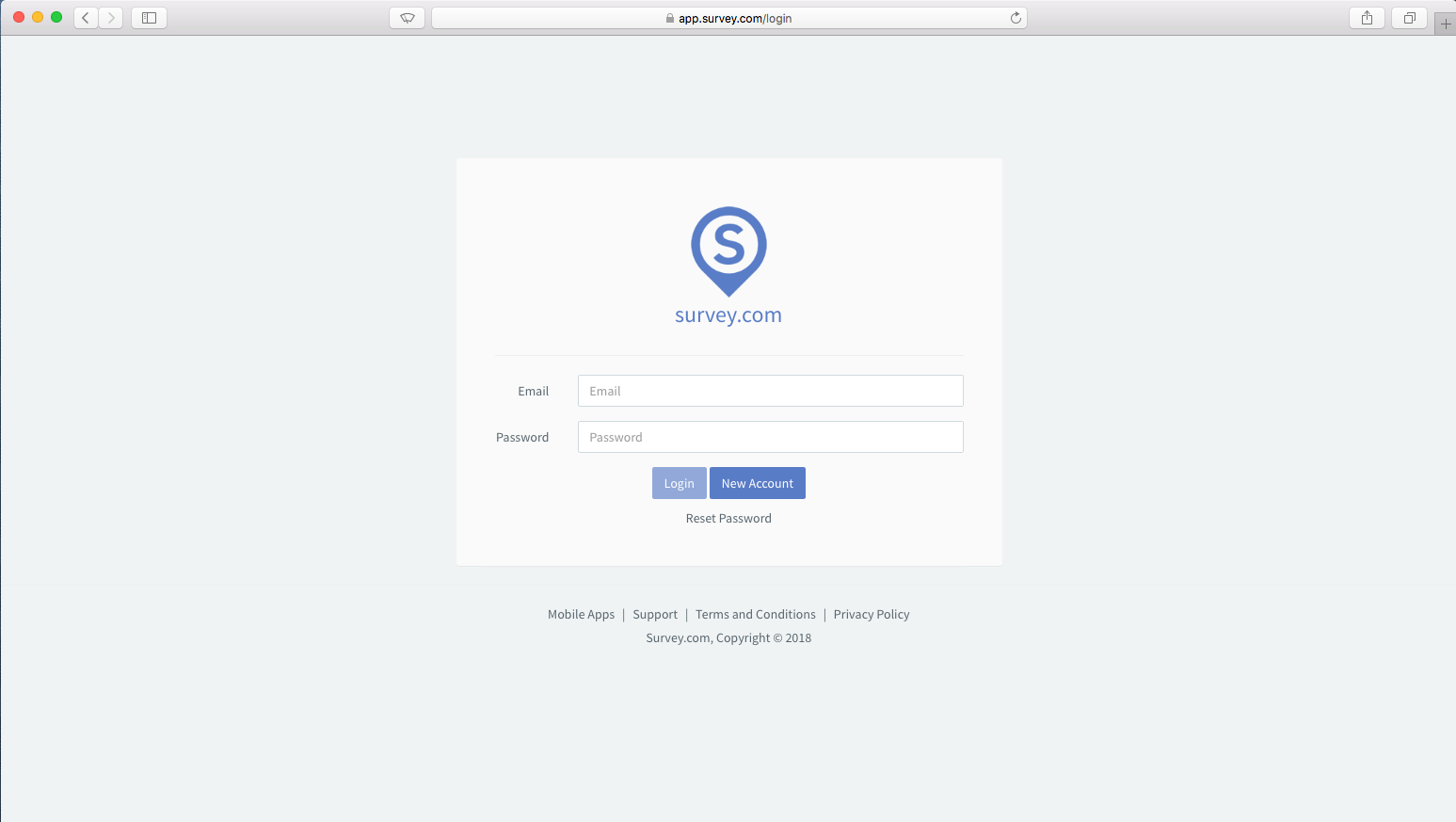 Once you've logged in, you'll be in the Payment Center, and can navigate using the links in the menu at the left of the screen: