Some of Survey's clients require that the merchandisers working on their projects are at least 21 years old. In order to qualify for these projects, you must confirm that you are at least 21 by scanning your driver's license or state ID.
Scanning your license or ID is optional. But if you are 21 or older, scanning your ID will ensure you have access to the projects that have the age requirement.
How To Scan Your License or ID
Open the app and tap the Menu button (top left)
Choose My Profile
Scroll down to the heading License / ID
Tap the Scan Your License / State ID button
The app shows instructions about what to do to scan: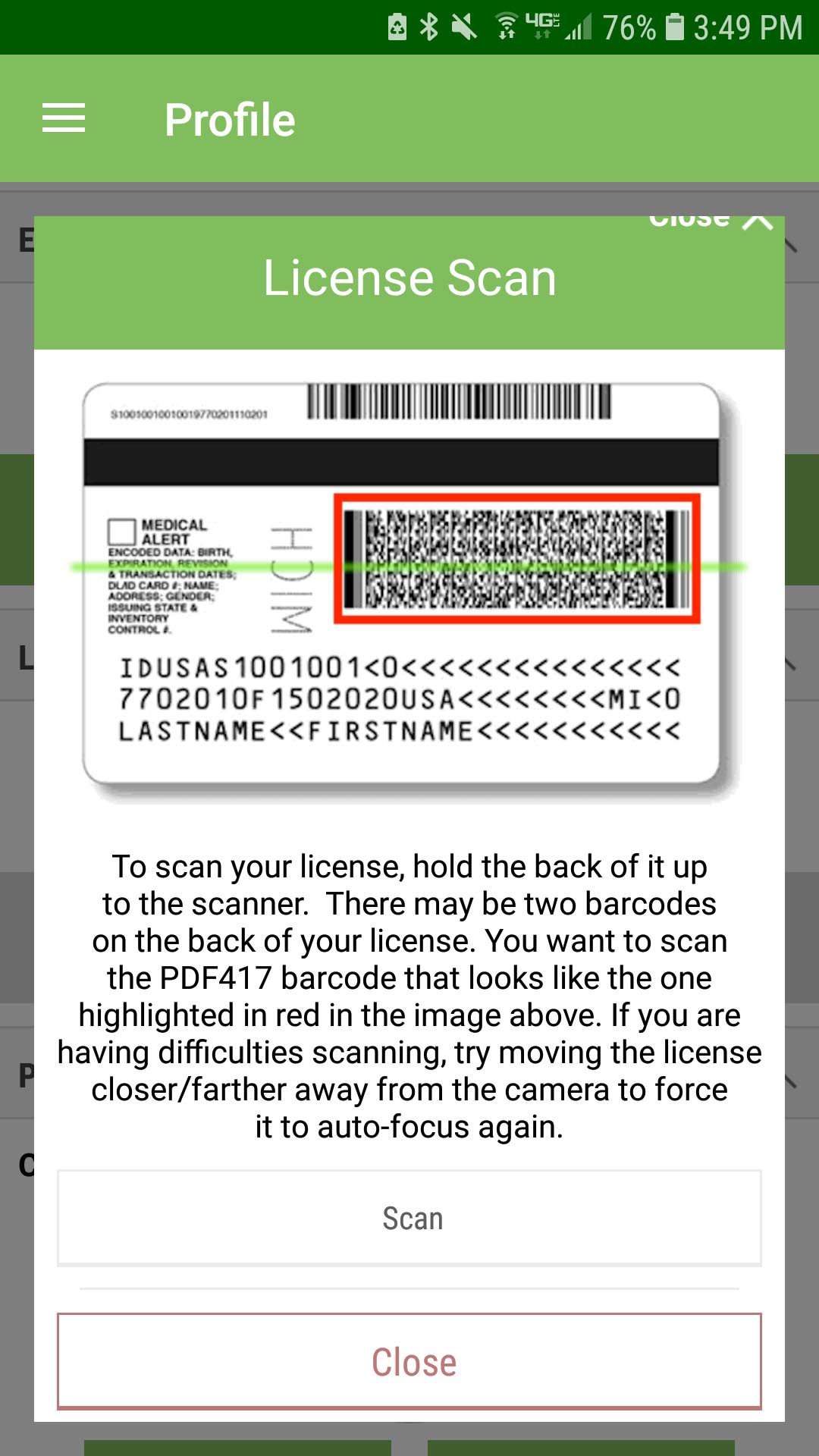 Troubleshooting:
The most common issue reps report is that the camera won't focus on the barcode. If this happens to you, try cleaning your device's lens and trying again. Also, try slowly moving your device closer or further away from the license or ID and see if the camera is able to catch focus.
If you're still unable to scan, message us through the app. You can take a picture of your license or ID and message it to us, and we can add it to your profile. Assuming your 21 or older, you'll still qualify for the projects.