Our QA team may sometimes request additional information about your visits that is needed before they are able to approve the visit and allow the payment process to start. This article will explain how to revise your answers to these visits and re-upload them so that they may be reviewed again.
QA Requested Response Revisions
When your response needs a revision, you should receive an email notification with information about which store and project needs to be revised and a short description of what the problem was. This response/visit should automatically be downloaded back into the application and be visible from the "Assigned" tab on the home page with the short description of what needs to be changed showing.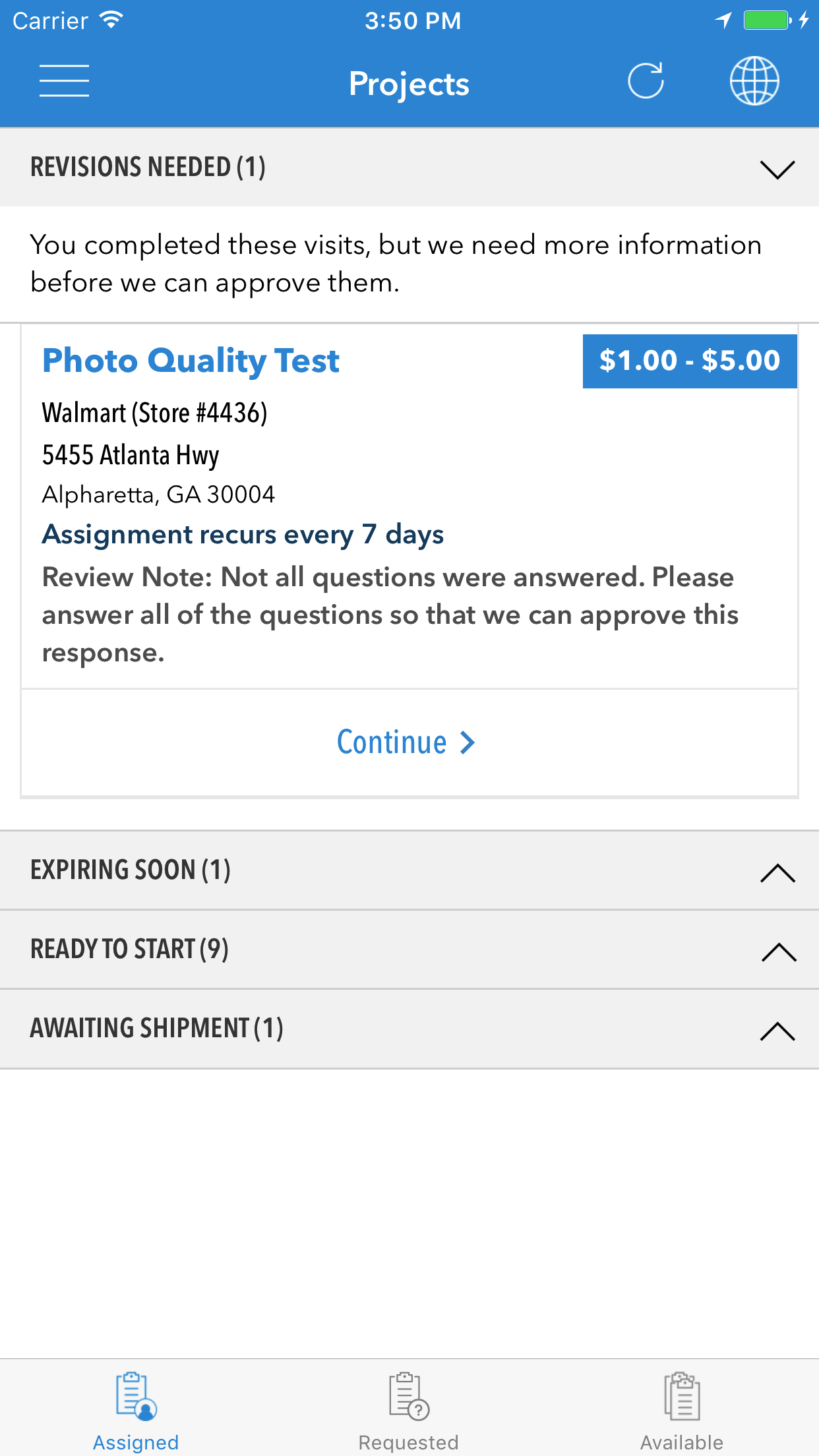 You can continue this response and update the answers by tapping on it just as you would with any other response.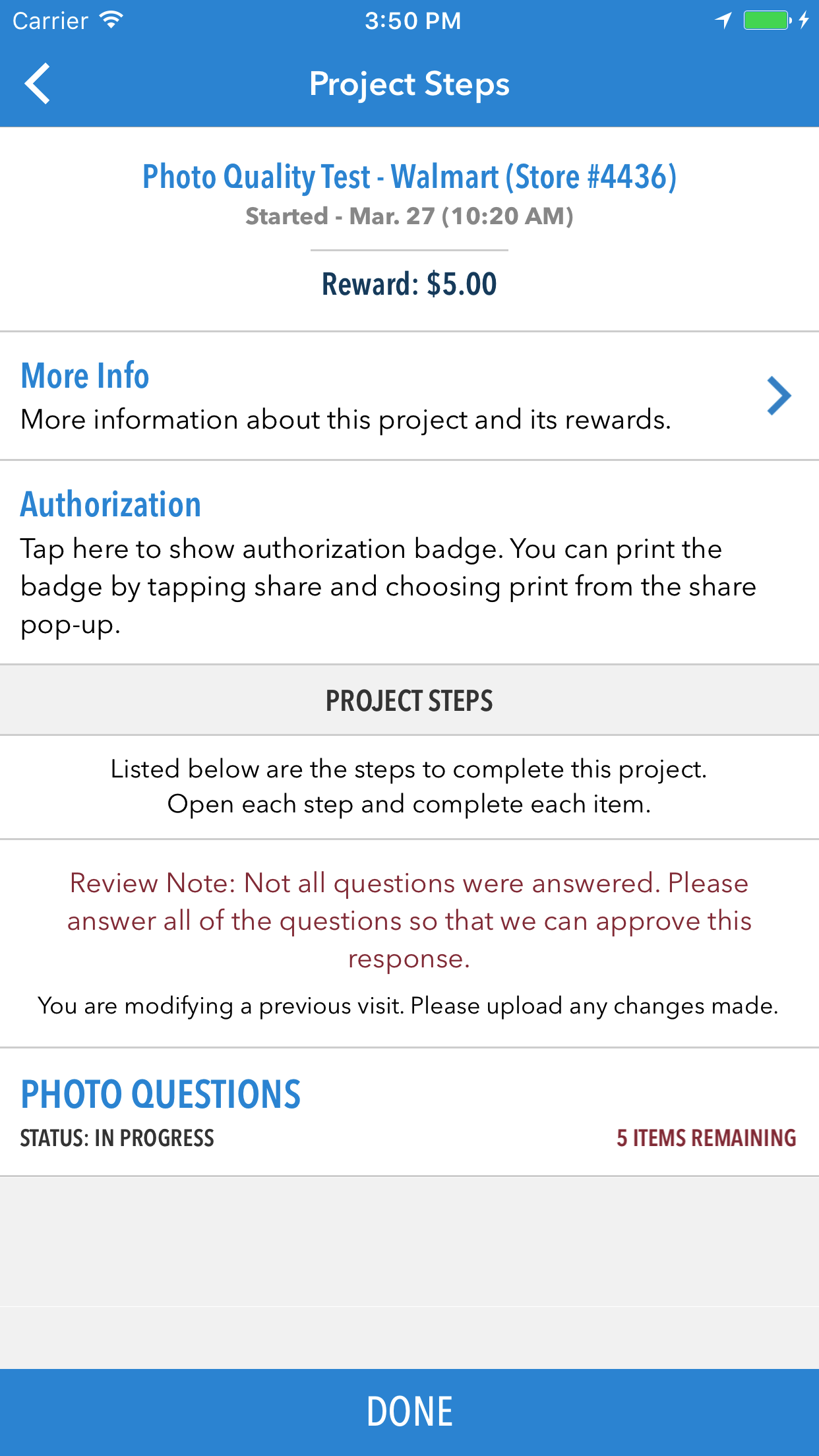 Once you have corrected the existing answers and added any additional required answers, all you need to do is upload the changes. You can do this from the "Upload Projects" page just like a regular response. Once uploaded, the response should be removed from the app and no longer show on the "Assigned" tab. If any additional information is needed, you will be contacted again by the QA team.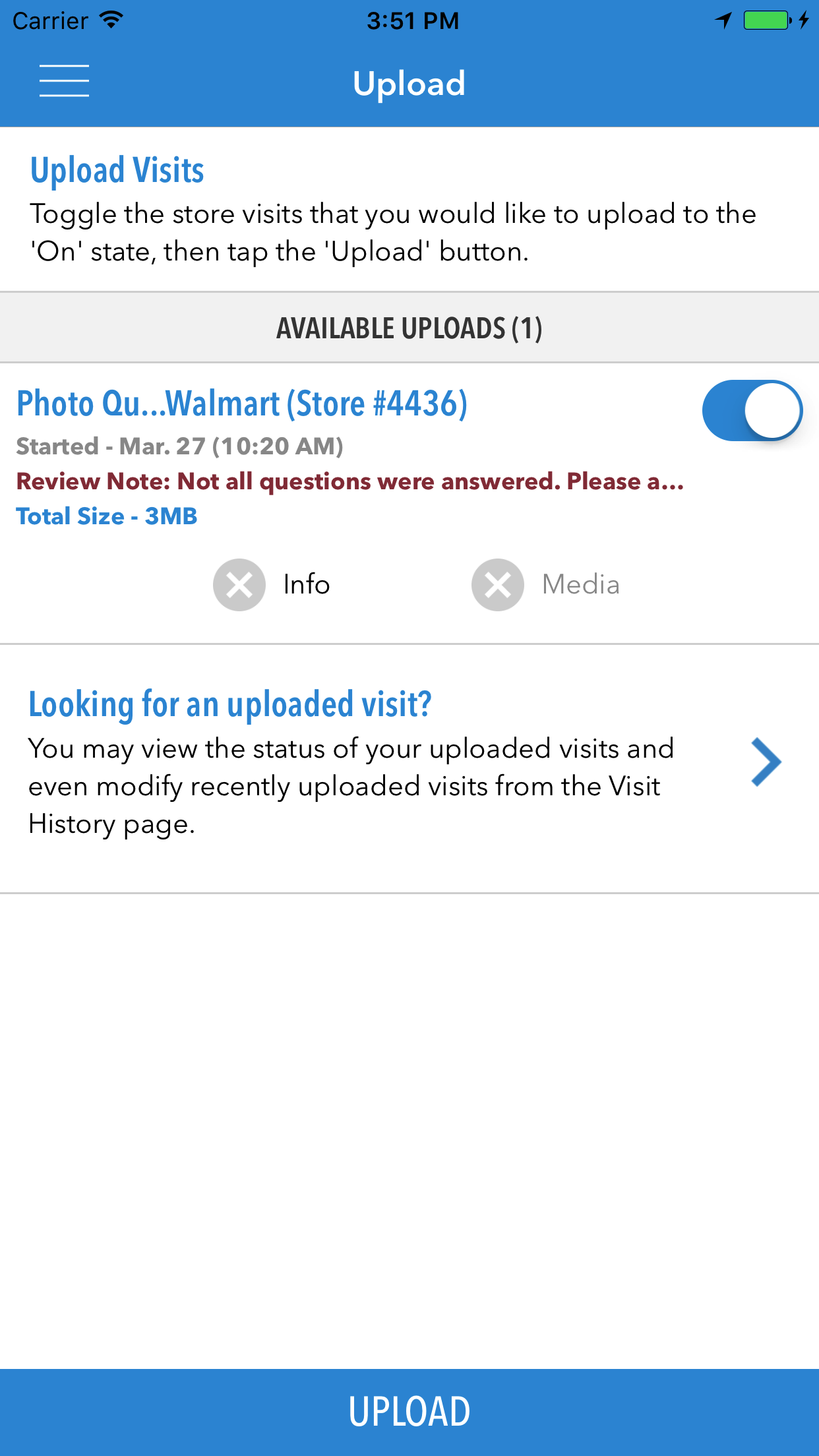 Manual Response Revisions
You are also able to manually pull back recently uploaded visits from the "Visit History" page in the application. You can use this feature if you need to add or update any answers on a visit that has already been uploaded. Once the response has been downloaded onto your device again, all you need to do is make the changes that you want and then upload the response again from the "Upload Projects" page just like a regular response.