When you're on the app, click on the map icon to see a map view of the jobs around you.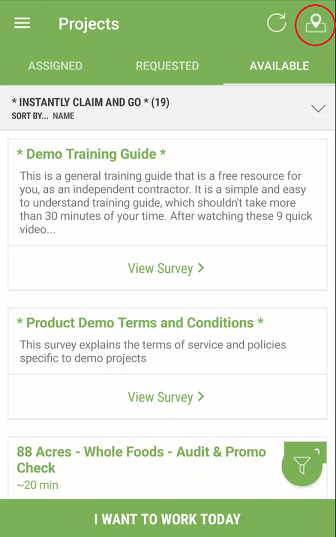 The blue dot shows your current location, and these other pins show the payouts for jobs at locations near you. The multiple numbers mean there are more jobs available in that store.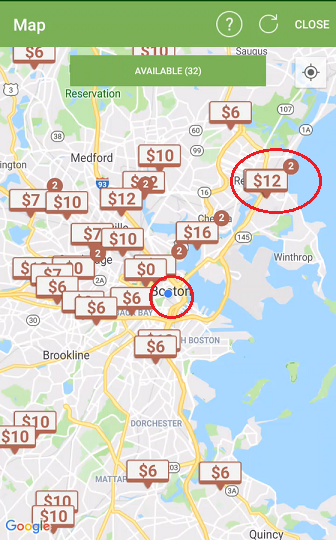 By tapping on a location, you will be able to see the projects available in that store. For more project details, click the project.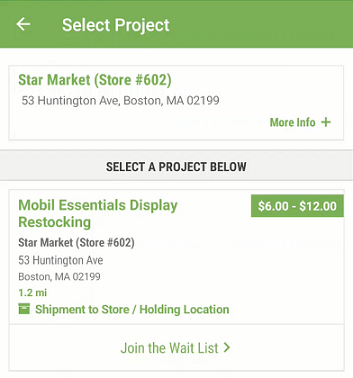 If you have any questions, please submit a request.