Once you have completed a project at a particular store, the last step is to upload that project to us so that we may review it. This article explains the upload process.
Marking "Ready for Upload"
Once a project is complete, you should tap the "Done" button on the main response page and mark the project "Ready for Upload". To do this, simply tap "Yes" on the pop-up that shows after you tap the "Done" button. This will automatically archive a copy of the project for us in case any issues happen while uploading. It will also let our automatic background uploader know that this project is available to be automatically uploaded (don't worry, the background uploader is smart in the way that it uploads so that it doesn't upload large files until you are on a WiFi connection). The background uploader should take care of uploading the project for you.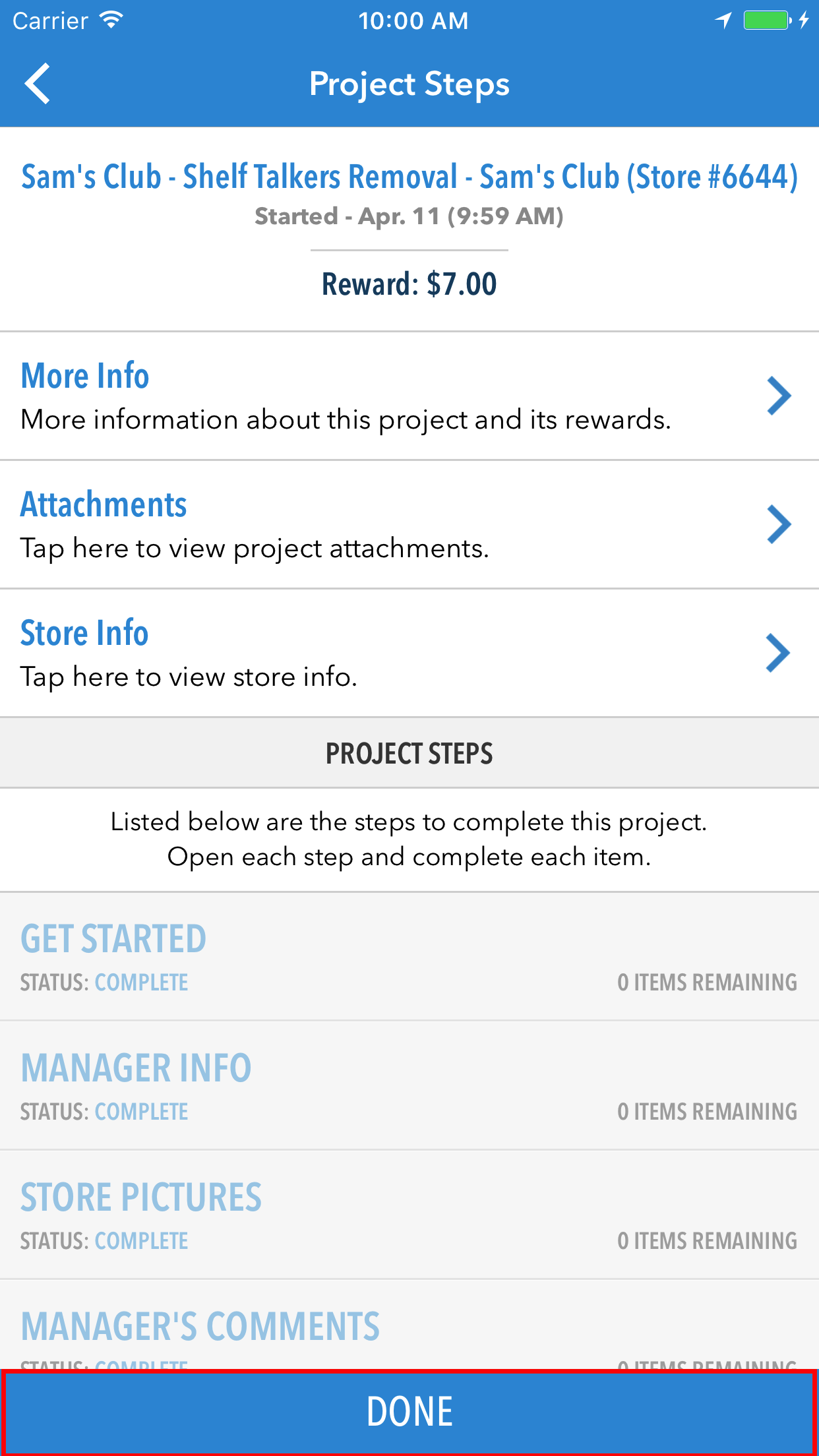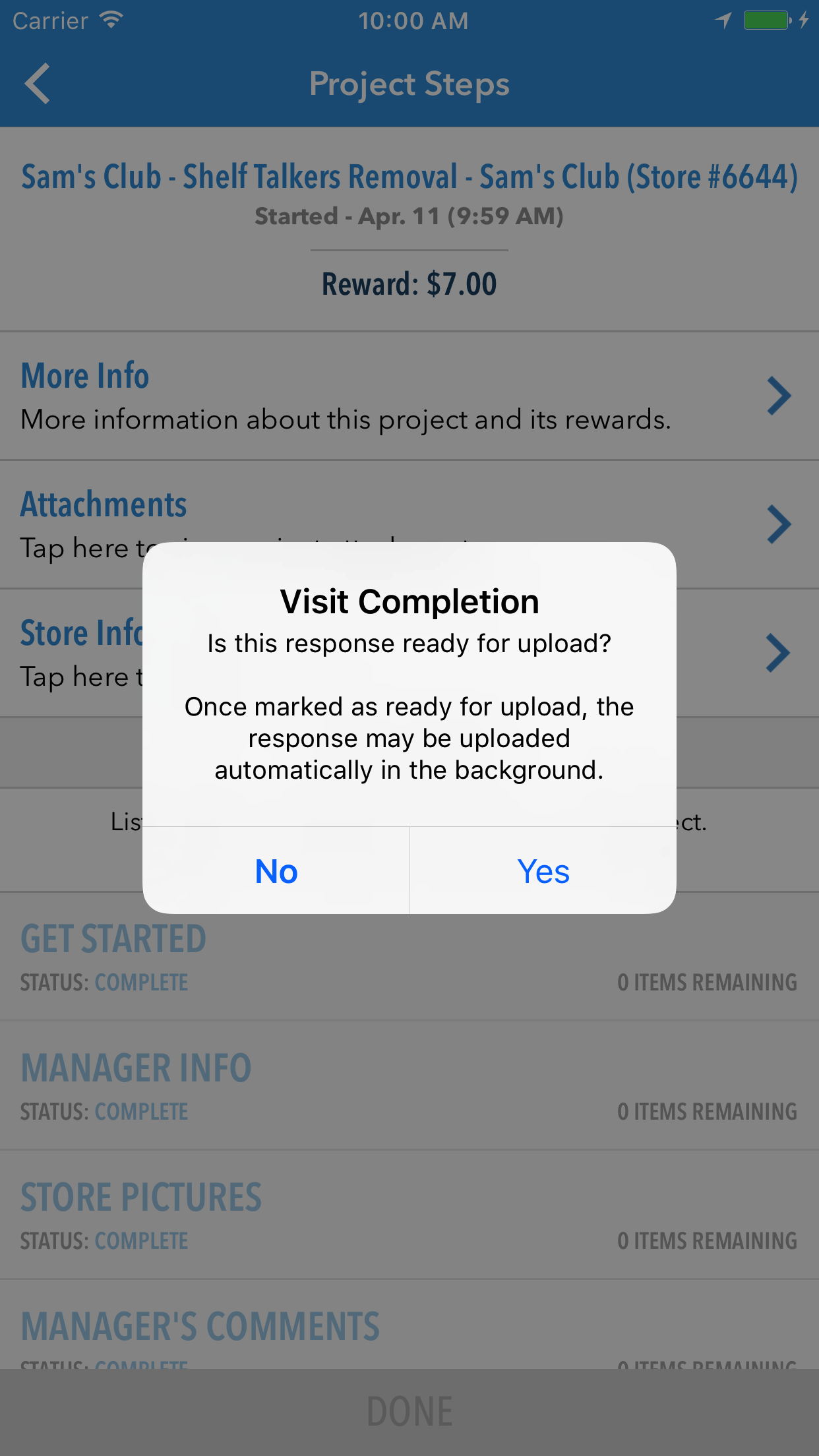 Manually Uploading Projects
If you would rather not have the background uploader upload your project for you, you can always manually upload the project at any time from the "Upload Visits" page in the app. When on the page, simply toggle any projects you wish to upload to the "on" position and tap the UPLOAD button. From this page, you can see the estimated size of the upload for each visit. Visits larger than 10MB in size will be highlighted in red. When the total upload size of your projects is large and you are not on a WiFi connection, a pop-up will show after you tap the UPLOAD button to confirm that you want to upload those projects over a cellular connection.