You can make up to $100 for each person you refer, subject to certain rules (see below).
How the Referral Program Works
You have your own referral code that you can share with anyone you think would like become a Survey Merchandiser. The people you refer must enter your code when they register their account.
If you use the app's Refer A Friend feature, your code through the app, your code will prefill the referral code field for them.
Once they have registered with your code, you get a bonus equal to 10% of what they earn from their approved assignments. This continues until you make $100 in referral bonuses. The bonuses get added to your account automatically when the underlying assignments are approved.
How To Share Your Referral Code
Go to the app menu (top left) and choose Refer a Friend
Tap Invite Friends
Choose a sharing service (text, email, etc)
Enter the person you want to invite
Send the message code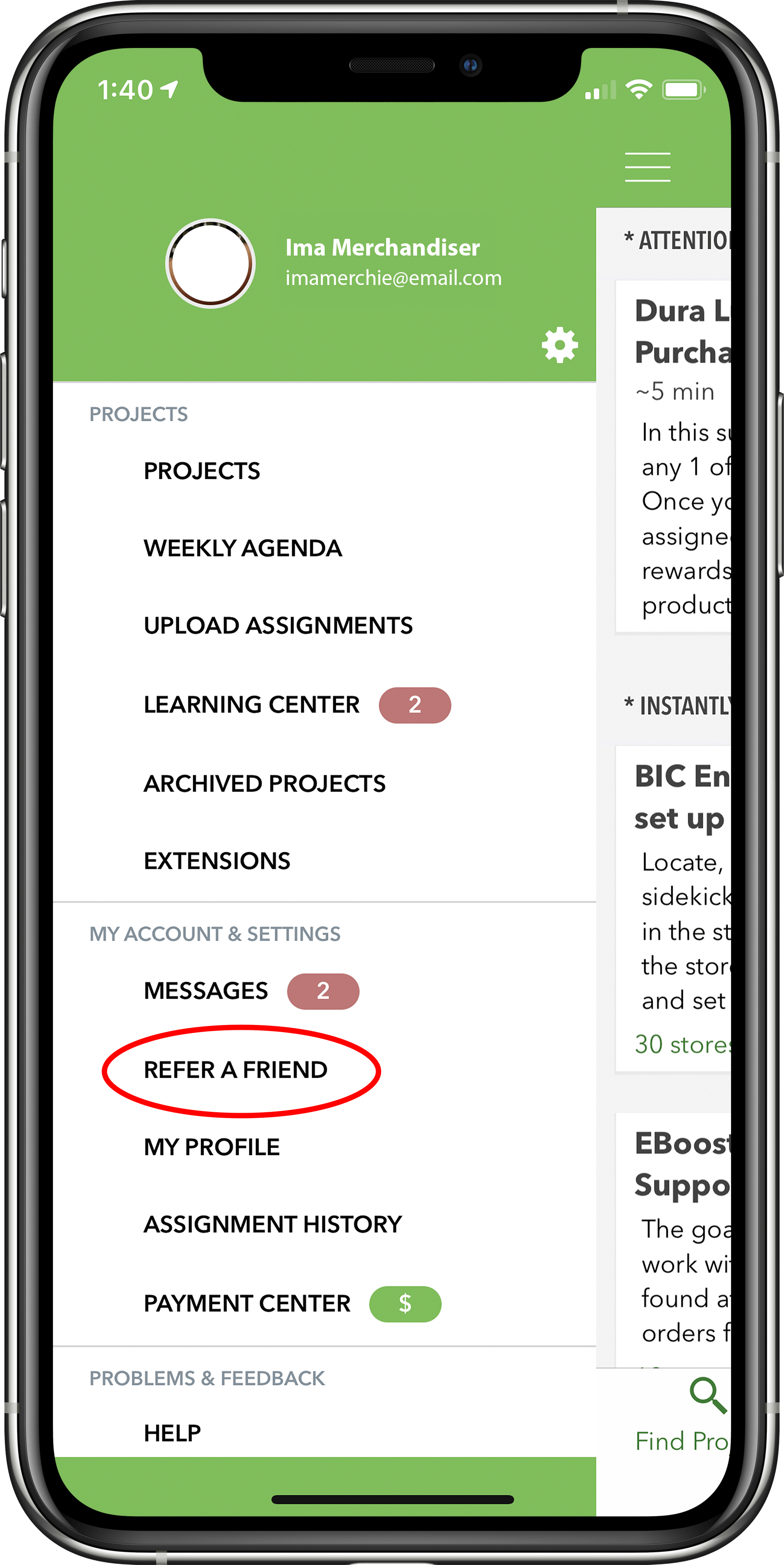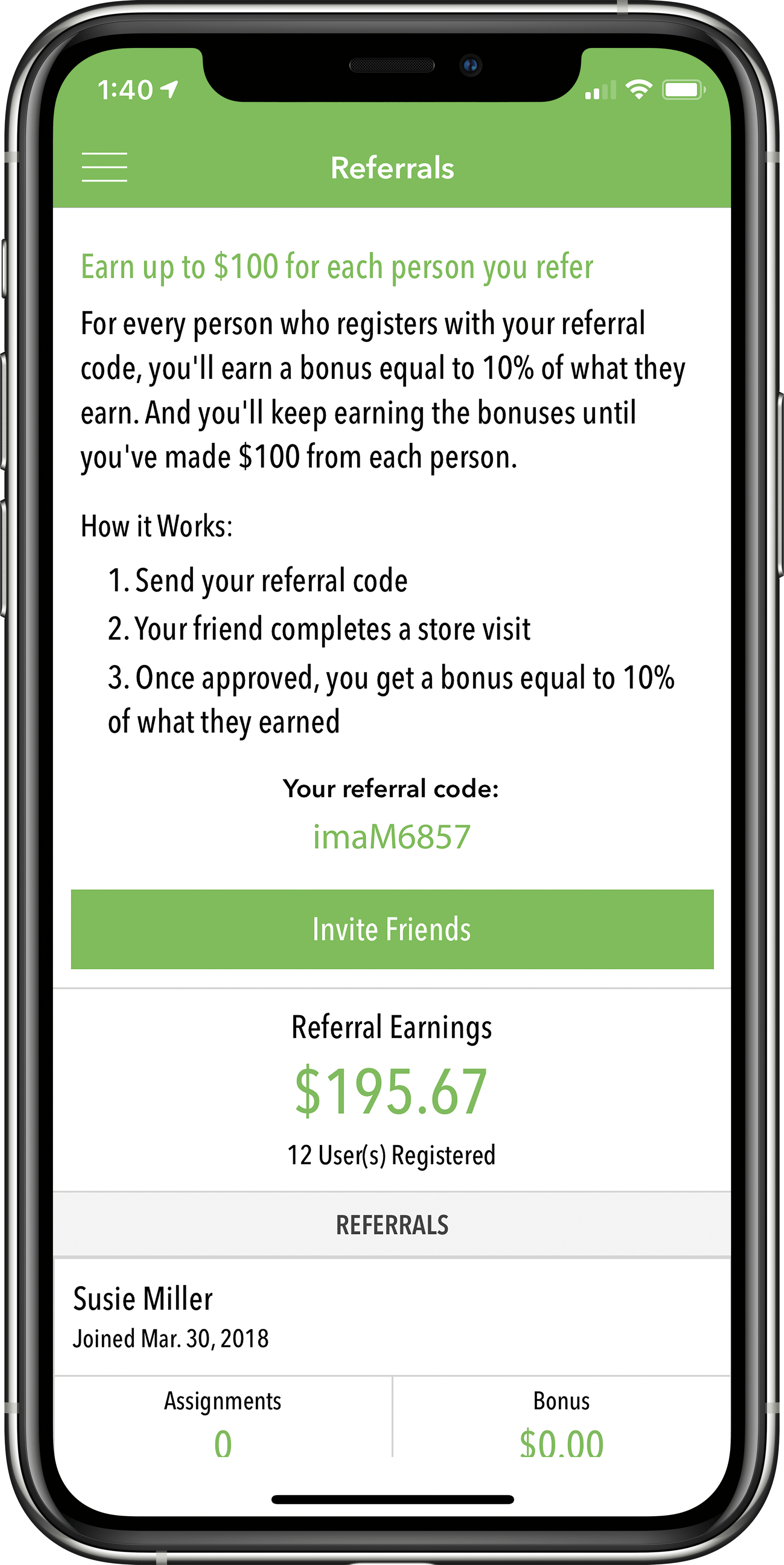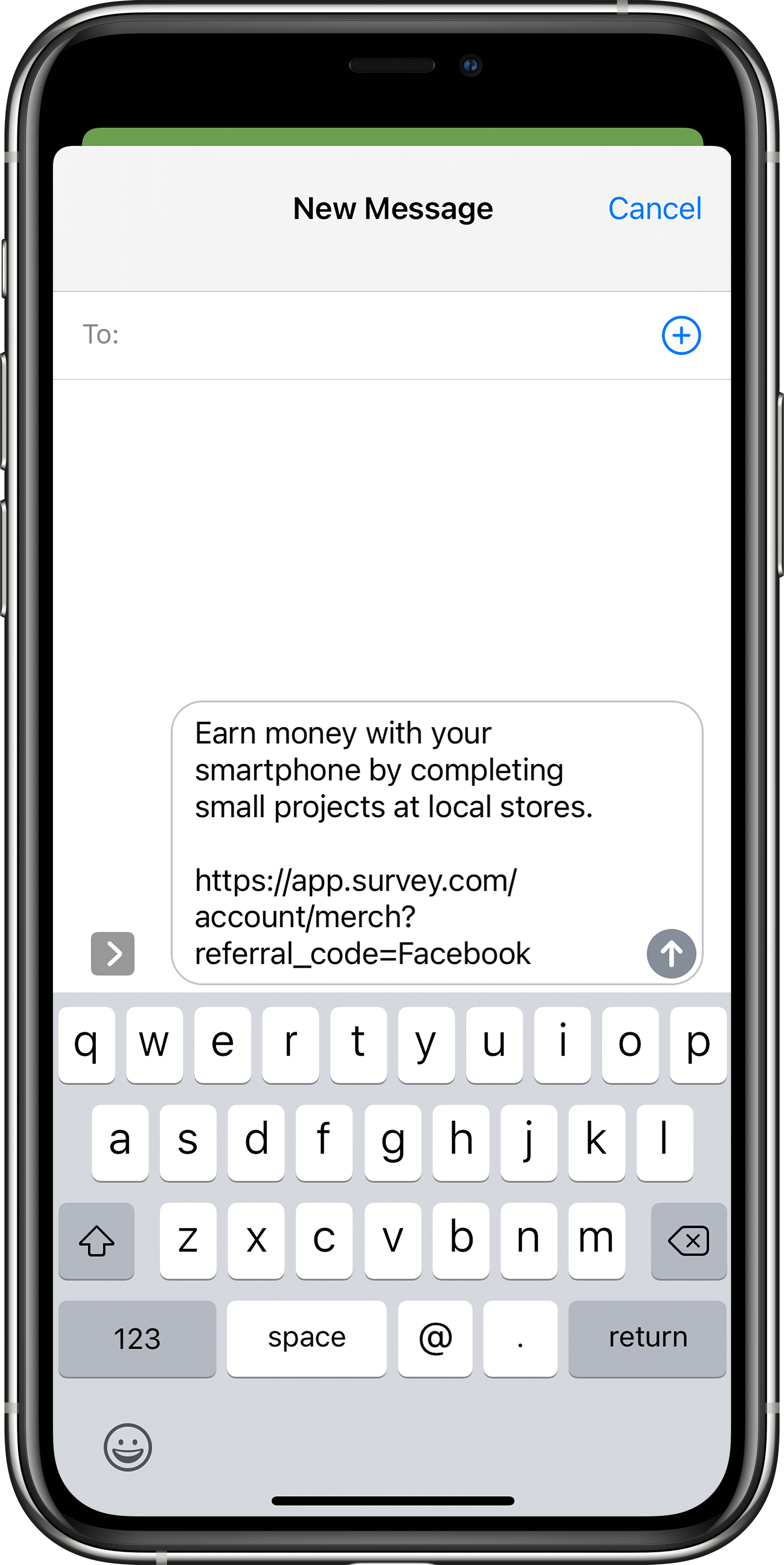 How to Keep Track of Your Referral Earnings
Total referral earnings, as well as the names of the people who generated them, are listed on the Referrals screen in the app. Referral bonuses are listed as Referral Bonus from Survey.com in the Payment Center.
When Will I Receive My Referral Bonus Payments?
Referral bonuses get added to your account automatically when the underlying assignments completed by the people you've referred are approved.
The person you refer:
Must be someone who does not already have an account with Survey (even an old one)
Must register on their own device - NOT yours
Must have a unique phone number
Must meet Survey's general registration requirements
Must have a unique device ID (two or more Survey Merchandisers users may not share a device)
Important: Mileage bonuses, travel bonuses, and reimbursements do NOT generate a referral bonus; only the visit payments generate referral bonuses.
Survey reserves the right to deny referral bonuses if we have reason to believe the individual referred is not a new member in our system or fails to satisfy the terms listed above. Survey reserves the right to disable the referral system for any user at any time. In such cases, your referral code will not work and you will no longer earn referral bonuses. For example, if you cannot or will not enroll in Openforce, your referral code will be disabled because you would not have a valid payment method.
If you have any questions, message us through the app or email support@survey.com.